Contact Info
5348 East Burris Lane
Flagstaff, AZ 86004
Phone:

800-856-8966
Basics
Activities:

Rafting,
Kayaking,
Hiking
Description
►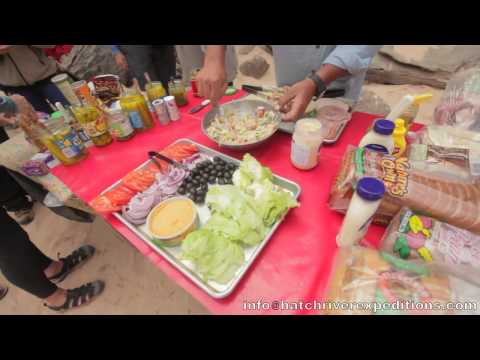 The Hatch family has been introducing people to the wonders of Grand Canyon white water rafting since 1929. No other company can compete with our Grand Canyon safety record; it is the best in the industry. Experience the most adventurous and amazing Grand Canyon vacation of your lifetime. White Water Rafting is What We Do!
Personal Service
Our focus is on you and ensuring you have the most amazing White Water Rafting vacation of your lifetime. Our service starts with our office staff helping find a rafting trip that is perfect for you. We follow through with our personal service to help you organize your travel logistics, food specifics, and questions about what to wear. We are there for you.
Family Business
We are a small family run company that believes in treating people right. White water rafting is our only business. Come be a part of our family.
The Good Life
Run the white water rapids. Hike. Kayak. Explore the side canyons. Make friends to last a lifetime. Expect the most from your trip and you won't be disappointed.
Hatch River Expeditions offers a wide variety of Grand Canyon white water rafting, hiking and kayaking trips and packages to meet your needs: half Canyon to full Canyon, motorized or oar – powered, we have what you are looking for. Whichever you choose, we can help make your trip to one of the Seven Natural Wonders of the World an unforgettable one. We take care of all the details so your Grand Canyon vacation can be just that…a vacation!
Details
Activity Type:
Rafting
Kayaking
Hiking
Difficulty:
Varies
Additional Details:
Where and When to Meet - Full/Upper Canyon Only: If you are flying in the night before, we will pick you up at Marble Canyon airstrip and you will be transferred to your motel. The next morning, our van shuttle will pick you up in front of the Cliff Dwellers Lodge restaurant at 8:30am. If you are flying in the morning your trip launches, we will pick you up at Marble Canyon Trading Post at 9:00. Lower Canyon Only: Please be on time to meet our hiking guide at 5:00am if front of the fireplace at Bright Angel Lodge for check in and instructions. Make sure you are packed and ready to hike.
Map + Directions
Basic Directions
Customizable Directions