Contact Info
4170 Needles Highway
Needles, CA 92363
Phone:

760-326-0333
Basics
Number of Sites:

48 sites

Price:

$30 & up
Reservations:

Online or Call
Description
►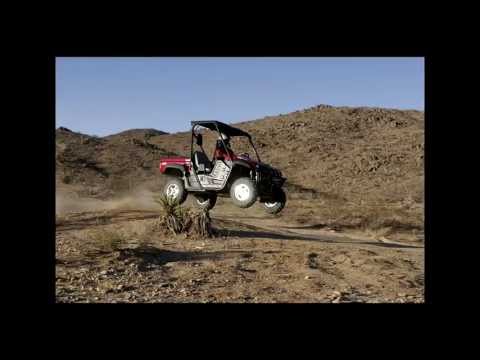 Palms River Resort is centrally located between Laughlin and Lake Havasu, on the riverfront of the Colorado River. The environment is wonderfully relaxing, with spectacular scenery, plenty to do and roomy sites to park your RV. You'll be impressed by our attention to detail and the professional management team.
Within the resort are a pool with two spas and a children's pool. Barbecue sites are in the pool area as well. Also on site are a clubhouse with fitness center, a game room, laundry facilities, restrooms and even a kitchen.
Athletic couples and families won't be disappointed. The Resort has a sport court with regulation size tennis and basketball courts. The children's play area has a waterslide and jumpee. Then, you can relax on the beach of the river, or set out on it via the launch ramp or courtesy dock. Or take your offroad vehicle right out the Resort's front door to explore endless miles of BLM land close by.
Amenities
Basic Amenities
Drinking Water
Full Hook-Ups
Modern Restrooms
Pull-Through RV Sites
RV Sites
Special Features
Convenience Store
Game Room
Hot Tub
Laundry
Playground
Swimming Pool
Volleyball
Picnic Tables
Fishing
Additional Conveniences
Boat Ramp
Pets Allowed
Reservations Accepted
Handicapped Accessible
Free WiFi
Additional Notes
• The Palms River Resort is fully gated to ensure the safety and privacy of all guests and residents.
• Our clubhouse includes a BBQ area, kitchen, arcade, bathrooms, pool table and party room.
• We offer a children's pool which is perfect size; not too deep for young children. There is also a playground, giant water slide and large jumper.
• Unwind after a busy day fun with a swim in our pool.
• Play volleyball, basketball, or tennis with your friends.
• Enjoy a workout in our fitness center or soak in one of our over sized Jacuzzis.
• The park offers FREE Wi-Fi for all RV sites. Residents of the park can enjoy Wi-Fi for a low fee of $9.99 a month, $5.99 a week, or $3.99 for two days.
• Ride directly out your front door to miles of BLM land and trails. ATVs Jeeps Buggies Dirt Bikes
Details
Season
Year round
Price
$30 & up
Daily:
Upper Level (Sites 14-54)-$30+ tax=$33.00/night
Premium Lower Level (Sites 72-151) -$35 + tax=$38.50/night
Weekly:
Upper Level (Sites 14-54)-$180+ tax=$198.00/week
Premium Lower Level (Sites 72-151) -$210 + tax=$231/week
Monthly:
Upper Level (Sites 14-23)-$299+ electric
Middle Level (Sites 24-54)-$349+ electric
Premium Lower Level (Sites 72-151) -$399 + electric
Holiday:
All Sites-$40 + tax=$44.00/night
ALL RATES SUBJECT TO CHANGE
Basic Info
Total Sites:

48 sites
Gravel Sites:

40 X 60
and 45 X 70
More Site Details
Max RV Length:

80 ft.
Pull Through Sites:

15

RV Hookups:

Full hook ups - all sites

Electric Service:

30,50
Pet Policy
Pets allowed (breed restrictions apply)
Activities
Hiking, ATV Trails, Fishing, Swimming, Boating,
Nearby Activities
• Gaming/Casino
• Golfing
• Water Recreation
• Boating
• Jet Skis
• Water Skiing
• Kayaks
• Wake Boarding
• Hiking
• Fishing
• Off-roading
• Lake Havasu
• Grand Canyon
• London Bridge
• Route 66
• Lake Mohave
Additional Details
Indoor Storage Available - Our storage units come with concrete floors, sectional doors, are 14 ft tall x 12 ft wide with electricity (110 V, 20 amp to maintain batteries) with pull through sites available. Units are available in the following sizes: 13 ft x 30 ft 13 ft x 35 ft 13 ft x 70 ft.
Map + Directions
Customizable Directions