Sedona is one of the world's most beautiful destinations. Red Rock Country's stone cathedrals soothe and energize in a magical combination of light, shadows, sounds and sensations. Songwriters, poets, spiritual seekers and artists have sought inspiration in Sedona for generations, and today its allure is as powerful as ever.
Modern Sedona boasts world-class resorts with unique al fresco spa and massage treatments that incorporate Sedona's famous stones and flora. As foodies everywhere know, our fine dining rivals the world's most sophisticated venues, with farm-to-table experiences featuring wines from our Verde Valley, recently named an American Viticultural Area on par with Napa and Sonoma Valleys.
The journey into the heart of Red Rock Country and Oak Creek Canyon takes you along hundreds of miles of well-maintained US Forest Service trails leading to stunning vistas, towering monoliths, deep canyons, silent splendor, soothing strolls along magnificent Oak Creek, profound spiritual moments and unforgettable experiences to remember forever with your loved ones.
Our golfing, ballooning, jeep tours and art galleries fill your Sedona days with variety and excitement. Mountain biking is extremely popular; our March Mountain Bike Festival draws thousands of riders worldwide, all of whom pledge to interact with Sedona's fragile ecosystem responsibly.
Environmental sustainability is a Sedona value we love to share with our visitors. We strongly encourage you to take the Sedona Cares Pledge, introducing you to 10 commitments that will assure you are part of sustainable Sedona– not a contributor to the environmental challenges tourism often presents. Our partnership with Leave No Trace shares how you can act to preserve Sedona for generations to come by practicing the Leave No Trace 7 Principles of interacting with our wild places.
Sedona is a major gateway to the Grand Canyon, a little more than two hours away via Oak Creek Canyon, rated a Top 5 American Scenic Drive by Rand McNally. Flagstaff's cool pines and excellent skiing are just 45 minutes away, and the Verde Valley, with its prehistoric sites, historical landmarks and popular wine trail, is right next door.
Combine it all with year-round mild weather featuring crisp, clean air and abundant sunshine, and Sedona effortlessly places itself at the top of your list for your next vacation destination.
Activities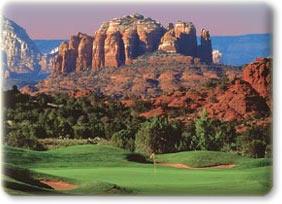 Hiking - The amazing hikes in this area all have individual character.  Their special attractions are as varied as their degree of difficulty, unique location and historical significance.  Some lead to high elevations, some hug winding creeks, some afford awesome views of distant vistas, some offer intimate beauty.  Fact is, picking Sedona's most popular hike is a fickle affair because recent experiences are remembered best,but you can't go wrong no matter what choice you make.  Just remember two things: Litter defaces, leave no traces, and you need a Red Rock Pass if parking a vehicle on Forest Service land.
Biking & ATV - Hiking vs. biking is a personal matter.  They're both exceptional experiences in Red Rock Country, where an extensive connection of bike trails, often paralleling hiking trails, has been developed.  Be aware, however, that bikes are not allowed in specially designated wilderness areas, only in the national forest proper.  And remember that a Red Rock Pass, which is available at two chamber visitor centers and other locations in this area, is required for parking on forest land.  Also, taking an ATV tour is quite popular in Sedona.
Camping - Popular day-use sites provided by the Forest Service are located at Call of the Canyon, near the trailhead at West Fork; Crescent Moon Ranch, headquarters for a world-famous view of Cathedral Rock; and Grasshopper Point, a smaller site near Midgley Bridge.  Designated picnic areas named Encinoso, Banjo Bill and Halfway are creek-side haunts in Oak Creek Canyon, as are Bootlegger, Cave Springs, Manzanita and Pine Flat campgrounds.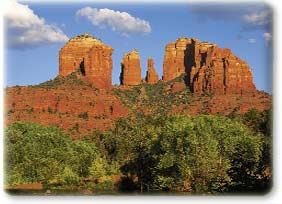 Horseback Riding - Another wonderful way to see Red Rock Country is to get back in the saddle again and follow happy trails like Gene Autry and Roy Rogers used to do.  Some horseback rides include such entertaining delights as creek crossings and outdoor dining and you always can sing, of course.
Tours - Sure, you can see some of the famous red rocks like Snoopy and Steamboat while walking down main street, and you can look down at winding Oak Creek from spots in the uptown area.  However, to really see this community, as well as ancient ruins, pristine canyons, vortex sites and even the Grand Canyon, book a tour or excursion in Jeeps , airplanes,helicopters and hot-air balloons or on scenic railroads .  Not only will you totally be amazed at the sights, you'll learn a lot about Red Rock Country, too.
Golf - If you're a golf buff, tee it up at highly rated championship courses open to the public, but don't get more concerned about taking shots with your camera than your clubs.  Rather enjoy a short course?  Play around on a couple of conveniently located executive courses.  On the other hand, if tennis is your game, you'll love playing in Sedona during any season.  The weather is ideal for tennis in winter, spring, summer and fall and this community's finest resorts offer professional instruction and scheduled competition on top-quality courts.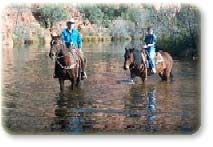 Birding - Maybe you've had enough hiking, biking and touring - now it's time to really relax, to listen to beautiful birds that whistle while they work.  This community is situated at an elevation of 4,500 feet, at the upper margin of the Sonoran Desert.  According to the Northern Arizona Audubon Society, this elevation, combined with a distinct change of seasons and rich riparian areas, results in a varied population of birds and thus, good birding any time of the year.  Additional information is available at the District Ranger Station in Sedona.
Current Events - View current events for Sedona and its surrounding area.
Nearby Cities and Areas
Flagstaff - Flagstaff is a convenient central location for visiting the major attractions of northern Arizona. It is an attractive city surrounded by national forests and offers plenty of lodging and dining opportunities. It is a mountain retreat from the Phoenix heat in the summer and a wintertime playground.
Prescott - Prescott is a rapidly growing mountain town with old western mining roots. With its pleasant milder climate, it is a popular weekend destination for those escaping the desert heat of the Phoenix area. Outdoor recreation is plentiful in the Prescott National Forest with mountain biking, hiking, camping, and scenic drives.
Verde Valley - Right in the center of Arizona you'll find the towns of Camp Verde, Cottonwood, and Clarkdale along the banks of the Verde River. This area comprises the Verde Valley. This pretty area is surrounded by national forests and plenty of nice scenery.
For events information in the Sedona area, visit the Sedona Events Alliance website.